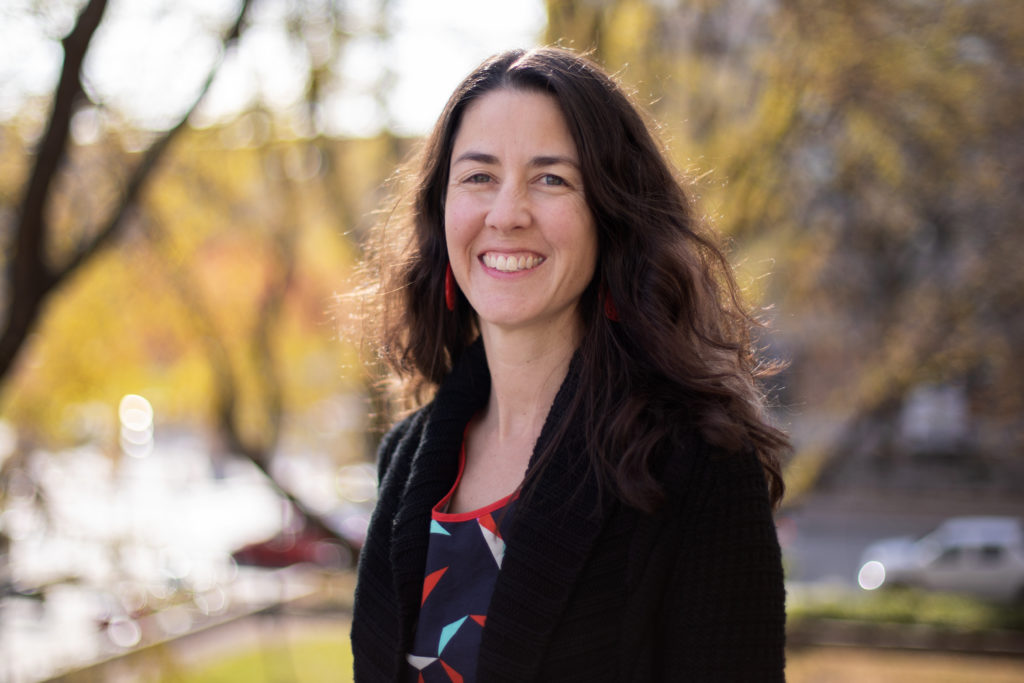 Coburn Dukehart has spent more than 20 years in a career spanning digital strategy, product development, photojournalism, multimedia storytelling.
She is currently an Associate Director for Wisconsin Watch — a nonprofit investigative newsroom — where she is currently head of product, audience and directs Wisconsin Watch's visual and digital strategy. Prior to 2022  she was the Digital and Multimedia Director.
Before joining Wisconsin Watch she was a Senior Photo Editor at National Geographic. She also worked at NPR for six years as the Picture and Multimedia Editor. There, a regular day at work could have her shooting pictures, doing photo research, editing multimedia, planning for long-term projects, making assignments, writing for blogs, training reporters, or working with the legal, design, and news departments.
She has also worked as a photo editor and multimedia producer at usatoday.com, a photo editor at washingtonpost.com, and interned in the White House photo office. She has a master's degree in Photojournalism from the University of Missouri-Columbia, bachelor's degrees in Journalism and English from the University of Wisconsin-Madison, and is the recipient of multimedia awards from the Webbys, WHNPA, NPPA, POYi, the Edward R. Murrow awards, the Milwaukee Press Club, and has been nominated for a national Emmy.
Coburn loves any software with a timeline. She loves good portraiture. And she loves well written captions, metadata and organized spreadsheets. In her spare time, she does yoga, brews kombucha, plays the drums, swims, and hangs out with her husband, Brad Horn, and two awesome daughters. She's a pretty happy camper most of the time.
Coburn is a member of the 2023 cohort of the Executive Program in News Innovation and Leadership at CUNY. She has coached at various workshops, including Eddie Adams, the NPPA Flying Short Course, the NPPA Immersion workshop, and the Syracuse Fall Workshop. She was the commencement speaker at the University of Missouri School of Journalism 2018 December graduation ceremony.
She's originally from Washington, DC, and in 2015 resettled with her family to Madison, Wisconsin. She loves looking for new adventures, so feel free to send any her way!
View full resume.
Follow on Instagram and LinkedIn.
Also, check out these two (pretty old!) profiles about her on Career Contessa, and the University of Missouri Alumni websites.